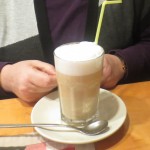 We have just completed another successful seminar workshop (Introduction to Working with Contracts) at the Hotel Victoria in the medieval city in Nuernberg. As always, it was a meeting for both lawyers and non-lawyers. Participants came from various parts of Europe but they all had in common a desire to improve how they draft, develop, negotiate and understand contracts from different legal systems. Our sessions involved identifying the pitfalls in both language and law. In particular, we dealt with cross-system business agreements. In the end we covered everything from drafting matters to issues of liability and the fifty shades of contract interpretation.
I hope the contract overview will prove useful to the participants and they will take back lots of practical ideas for their work. Thank you for attending!
My gratitude also goes out again to the wonderful team at Hotel Victoria: as always, great location, great hospitality and marvellous support! Thank you, and we look forward to seeing you at the next seminar!
January, 2015
Stuart Bugg, Nuremberg
P.S. Anybody interested in coming to Nuernberg to attend one of the seminars should check the programme for this year here in Facebook or in my blog (Bugg's Lawspeak) or go to the Augustin & Bugg website at www.augustinbugg.com. Please note that places are limited to a maximum of ca. 16 at each seminar. So, please be sure to book early.