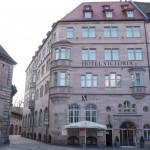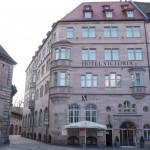 Masterclass: German Contracts in English
with Stuart G. Bugg
17-18 Juli 2015, Hotel Victoria in Nuernberg
Registration & Info
For those of you interested in extending your basic knowledge of German contracts as well as developing your Legal English skills in a German law context, I can recommend the next seminar with me in the wonderful old city of Nuernberg. It will be particularly useful workshop seminar for translators, lawyers, contract managers as well as anybody else "on the move" between the English and German languages with contracts and contract negotiations. At the end of the second day participants should be in a much better position to understand both German contracts as well as Legal English.
The seminar is held in the English language but, of course, words and phrases will be translated into German as necessary and participants' questions and comments are welcomed in both English and German. In addition, extensive materials including glossaries and template contracts will be provided to participants. You will also get to know some of the main pitfalls associated with cross-system contracts and getting things lost in translation.
If you have any queries or need further information, you can contact me concerning the seminar at seminar@augustinbugg.com or telephone  +49 (0)911 945 8867. Further details including a registration form are also available at Registration & Info or on the Augustin & Bugg website under "Seminars" at http://augustinbugg.com/en/we-do/seminars/
The group of participants will be kept very small, so do register soon to avoid disappointment!
I hope to see you there
Stuart